MessyWorld News, Announcements & General Info
Faster, Better, Bigger & More Of It...
Yes, Good News… Messyworld is to go streaming from June 3rd…. and why is it such good news, well, following
6 months of assessing the site, we've listed the same pros and cons that we made with everyone in mind…
PRO #1 – Shoot Budgets Can Increase:
Currently we're spending a substantial portion of your membership contributions on maintaining our server, improving bandwidth speeds and managing ever expanding storage space! In addition to that we're also dedicating more man hours to lengthy admin work and file processing instead of building ever stranger messy contraptions, commissioning and filming more scenes and getting our hands very, very dirty!
More and more people are viewing MessyWorld's content using mobile devices, tablets & smart TV's. In fact, over 70% of our members choose to stream via the video player rather than download and store separate files. (Data Collected: July 2017 – March 2018)
By switching to streaming, it means we can spend even more on the things you really want to see; Glamorous Models, Gunge & Mess, Crazy Devices and all the essentials to make these shoots come to life.
PRO #2 – Piracy:
Piracy is a rotten problem which plagues any content provider, whether cinematic or internet-based producer. By introducing streaming, we are, at the very least, slowing down the problems this causes for content development.
We've been plagued by pirates throughout our entire existence, however last year we were forced to cancel several shoots as a result of piracy, pulling what would have been some of the best content we'd ever produced. Piracy is erasing so many opportunities that will now never see the light of day. It's models that can never be booked and gunge that can never be mixed. It's stealing so much more than just a video, it's stealing future content from you, from us, and the community.
While this won't eliminate piracy completely, it will slow it down a little, which means more time and money on creating top quality content rather than searching the web for fraudulent MW videos and issuing take down notices!
Our members mean everything to us! You all deserve the exclusive rights to the content. So, from now on, they'll miss out, and our member's will gain. The way it should be!
PRO #3 – Faster, Higher, Better:
Streaming will free up valuable server space for better quality videos, beaming to you quicker than ever before! This means you can watch Messyworld videos anytime of the day or night on multiple devices, whether it's your laptop at home, on your phone in a hotel room or reclined in front of a smart TV.
And now thanks to multi-regional servers, you'll get quicker, smoother viewing where ever you are in the world. Geography will no longer be an obstacle against viewers in the US, Australia or Asia, you'll get the same delivery and speed thanks to our CDN.
PRO #4 – Privacy & Discretion:
We know that many of you like to keep private, and that's cool, so by switching to streaming this will add an extra layer of security to your viewing experience. There will be no concern that someone will use your device and notice you've downloaded a 'gunge' video (even though most of ours are 'SFW'). You can rest easy knowing that, apart from your internet history, you can view MW videos in private without leaving footprints on your hard drive for 'nosey nick's' to stumble across.
PRO #5 – Price Freezes:
As you can imagine our ever-growing need for more server space and super-fast bandwidth speeds isn't cheap. Which meant prices were due to increase in April to £16.99 / month and then again in September to £18.99 / month.
However, by moving to streaming we can reduce certain costs which means we can freeze MessyWorld's monthly subscription at only £14.99 – potentially for many years to come, yet at the same time increasing our shooting budgets!
Pretty good so far?
Here at MessyWorld we like to be balanced, so it's over to the 'cons' list…
CON #1 – Some of you do like to download videos:
According to our statistics, 26% of our members have downloaded videos regularly over the past 6 months. So, we're conscious not everybody will be overjoyed about us moving to streaming. Having said that, we ask that you give it a try, see how it works out. Life is about experimenting and being fluid. It's only really a very minimal change when you think about it.
Take a moment to re-read the 5 pros above and think of the overwhelming advantages of moving to streaming. Notably that more of your membership will now go towards better content, more girls, lots of messy products and even crazier ideas rather than servers, admin, processing and storage fees.
We truly believe this is better value for money for everyone, delivering more opportunities and heaps of future potential for everyone!
We already have plans for improved HD cameras, new lighting rigs and a selection of new devices, oh, and of course, it should go without saying, a selection of lovely and willing ladies for your viewing pleasure… armed with pies, gunge and lots of mess!!!
So, Bring On The Stream….. of Slime!!!!!!
Other News:
Lisa & Louise are Coming.....
Lisa & Louise, who have been announced as the new lead hosts of Messyworld, will officially take over hosting duties from September this year, followed by our brand new and exciting studio sets and a slighty revamped format to Messyworld, but before that, they will feature in a special transition segment, Lisa & Louise: 'The Specials'.

They will be pitted against each other throughout the summer before they are finally given the keys to Messyworld. Imagine that!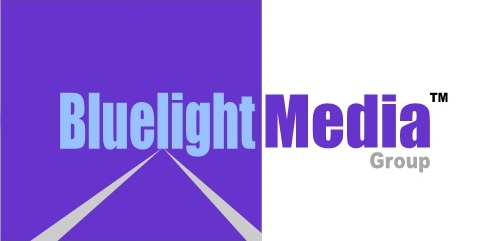 © Messyworld.net is owned in content and design by Bluelight Media Group™